The Evolving College Process: COVID Edition

As if a pandemic-hijacked senior year wasn't enough, COVID-19 also gifted the class of 2021 a college process like no other. With strictly virtual campus tours, temperamental standardized testing, and record-high application numbers, this has been one of the most confusing and competitive years to date. The College Counseling Office and its students alike have had to adapt in ways they never believed possible, and in doing so have discovered that the process is by no means one-size-fits-all.
In an era where acceptance rates are already at the forefront of college application culture, particularly with regard to the more selective universities, it was difficult for many to believe that anything could create more competition during the process. However, when data began to reveal the exacerbation of selectivity due to the coronavirus, it became clear that adjustments would need to be made within both high schools and universities.
"It definitely seems that the average number of applications students submitted went up, which would match the trend we're seeing nationally of application numbers increasing," college counselor Alexandra Fields reported. "With general nerves surrounding COVID, some students decided to cast a wider net and apply to a few more places than they might have in a more traditional year." This year alone, application volume increased 11% and 12% at private and public member institutions, respectively.
"The college process was anything but normal last year, and the College Counseling Office was dealing with a serious rebuild, so things were less than ideal in my experience," senior Theo Weldon said. Not only was Latin in the process of expanding the counseling team, but the office was scrambling to accommodate students as they transitioned to fully remote academic settings. He continued, "It was hard to be engaged during college counseling when we became remote, but I can understand why to some extent. Given that each counselor had 40 students to work with, the list of schools they give you is very 'safety-heavy' and tailored only to the most basic idea of what they think would be a good fit."
The delivery of college options to students has traditionally been quantitatively driven. Schools broadcast acceptance rates, "average" standardized testing scores and GPA requirements as a means of attracting their optimal future freshman class. "Generally, I feel the information we received was more statistics-based," Theo said. "The holistic activities we did in college counseling like 'draw your dream campus' were mostly tailored to give us a surface level idea of our ideal school."
Other students like senior Nick Pranger, however, have noticed more of an effort to showcase schools more comprehensively. "While I think statistics and data about schools feel more accessible than all-encompassing reports, I did notice that we were consistently provided with resources to investigate all facets of colleges of our interest," he said.
Ms. Fields added, "Students evidently haven't had as much ability to visit schools this year, and so they had to rely more on online resources and their counselor to build a list and determine their fit for a school."
But beyond both the efforts to tailor the ever-evolving college procedure to each unique individual, and the awkward recruitment timing of two additional counselors, the unforeseen factor of the 2020-2021 academic year forced the most significant adaptation. COVID-19 alone turned the application process inside out, with one of its only benefits being the new test-optional policy. "Nearly all schools adopted a test optional policy this year, and we saw many students taking advantage of that opportunity," Ms. Fields said. "Colleges/universities reported to us in their early application rounds that they saw somewhere between 30-50% of their applicants applying test optional."
The effects of the coronavirus on students at Latin and nationwide were resounding. "The pandemic definitely had a serious negative impact on my college search," Theo said. "Not only have students not been able to visit colleges in person, but the accessibility of the College Counseling Office also took a serious hit availability-wise. At no fault of their own, I had to book a meeting with my counselor several days in advance."
So what is to be learned from this unprecedented year of university preparation for the Class of 2021? "Despite the unfortunate manner in which it became clear to us, I think we all realized how valuable time is, whether it's our own or those who helped us through the process," Nick said. The counseling office, even when forced to juggle more than it ever had, maintained the "hyper-personalized counseling and one-on-one attention" that it promised in its COVID report.
As the college process comes to an end for the senior class, Theo concluded, "In spite of the brief time we had together, I definitely got the most out of one-on-one meetings with my personal college counselor when we could talk about anything and everything. For this reason, I'd say that holistic conversations about college will always be a more profitable teaching method than simple statistics, as the pandemic has taught us that the bigger picture is always worth considering foremost."
Leave a Comment
About the Writer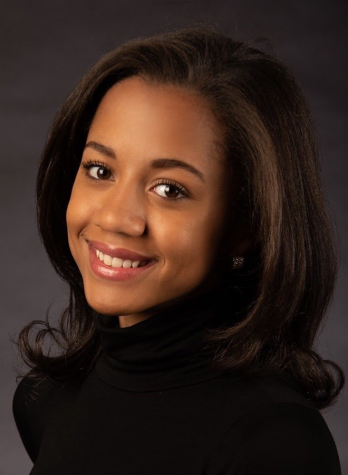 McKenna Fellows, Editor-in-Chief
McKenna Fellows ('22) is a senior at Latin, and is elated to serve as one of this year's Editors-in-Chief. She is an avid reader and writer, and in...