The similarities between The Little Things and Se7en are undeniable, but are they deal breakers?
Many movie fans are comparing HBO Max's new crime thriller The Little Things to the 1995 crime thriller Se7en. While the similarities are undeniable, there are still some differences that make The Little Things worth a watch.
Directed by John Lee Hancock, The Little Things takes place in Los Angeles in 1990. Sheriff Joe "Deke" Deacon, played by two-time Academy Award winner Denzel Washington, unites with Sgt. Jim Baxter, played by Academy Award-winner Rami Malek, to solve the mystery behind a local serial killer. Suspect Albert Sparma, played by Jared Leto, is monitored closely by both Deke and Baxter as they spend day and night trying to crack the case.
Se7en also has an incredibly talented cast. Directed by David Fincher, this thriller takes place in New York City, also in the '90s. David Mills, played by Academy Award winner Brad Pitt, teams up with Detective Lt. William Somerset, played by the incredible Morgan Freeman, to solve the mystery of a serial killer on the loose. Sound familiar? Thus, critics have been disappointed by the lack of creativity in the plot of The Little Things.
After watching The Little Things, senior Anees Goparaju wasn't sure if Hancock was inspired by Fincher's work in 1995. She said, "It would make sense that Hancock would applaud it by referencing certain things like setting, the relationship between the detectives, and the way they hone in on one suspect and follow his story throughout."
Directors often pay homage to other movies. In a 1994 Empire interview, director Quentin Tarantino went so far as to say, "I steal from every single movie ever made. If my work has anything, it's that I'm taking this from this and that from that and mixing it together." But is John Lee Hancock's 2021 film an homage to Se7en, or is it just a painful resemblance?
In both of these films, an experienced detective struggles to decide whether to continue his career, while a younger mentor is in way over his head with his own case. While these two movies have a similar outline, there are still some notable differences. Se7en, for instance, is well known for its suspenseful ending and its iconic line, "What's in the box?"
The Little Things doesn't have the same personal relationships as Se7en. Some might argue that it is better to keep the film focused on the case, not the personal relationships. Others might argue that the relationships are what made Se7en an iconic movie. I would say that if you are interested in watching The Little Things, keep an open mind to the story but maybe take a few weeks before watching Se7en to avoid déjà vu.
Now, to answer the question: Are the similarities between The Little Things and Se7en too hard to move past? No. With its combination of mystery and suspense, The Little Things is a high quality movie in its own right.
Leave a Comment
About the Contributor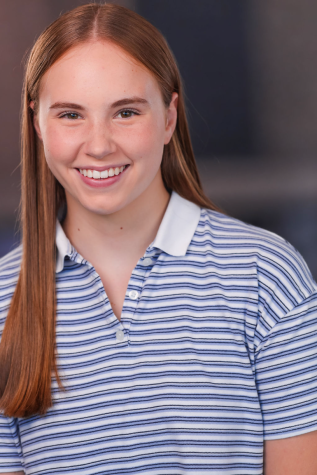 Margaret Townsend, Staff Writer
Margaret Townsend ('24) is a junior at Latin and has been writing for The Forum since 2020. Margaret loves to write about film and is looking forward...