Dance Company Presents Virtual Show
On December 4, Latin's Dance Company live-streamed "Take Me Back (Again)," a completely student-choreographed show, as a follow-up to the in-person performances back in October. Dance teacher Adriana Durant directed and facilitated the shows, and there were nine choreographers and 14 performers in total. The title comes from that of the original outdoor show, "Take Me Back."
"Mu Paw came up with the title to reference the collective feeling of the community wanting to be taken back to pre-quarantine times," senior Vivi Kaufman, one of the choreographers, explained. "This year we wanted to express the nostalgia of non-socially distant life, either through dances inspired by flash-mobs, romance, or childhood play. When we thought about it, though, the name took on a double meaning. We had made each of our pieces loosely around a decade, and each was distinct: Robert's was the '60s, Mu's was the '70s, mine was the '80s, and Liza's was the' 90s. We hadn't done this on purpose, but it ended up being a fun secondary theme that tied the show together."
Students had the option to choreograph a live piece for the October show or a video dance for the December show. "Four students choreographed live outdoor pieces," Ms. Durant added. "Three of them [shared] the recordings in the virtual show, and six students chose to make video dances, which was super fun to help students understand how they can use technology to support their choreographic ideas."
Ms. Durant's support was essential to developing a dance show amid the pandemic. "COVID definitely posed a struggle for all of us, but Ms. Durant was determined to have a show, so she worked with us to make it happen," Vivi said. Choreographers needed to find locations for their pieces and to schedule rehearsals. "We had all of our rehearsals outdoors, so the weather was definitely a struggle."
Senior member of the Dance Company Liza Ampong also acknowledged the occasional difficulty of rehearsing in the rain; still, she found a positive note. "One of my favorite things about practicing in public was that sometimes people would stop what they were doing to watch us and even applaud and tell us how great we were doing. I loved getting the opportunity to spend time with the people in my group because going out and practicing was my main source of in-person social interaction."
Pandemic circumstances affected the choreography process, too. "Something unexpected for me was how much quarantine had dampened my creativity," Vivi said. "It is difficult to make a dance under normal circumstances, but add in months of isolation and a constant live audience of pedestrians and you have a whole new situation."
Senior Francesca Sacchetti choreographed a video dance and faced similar difficulties. "I find going into a dance studio to be motivating and exciting," Francesca said. "Obviously, we were not able to do that, and I was forced to choreograph from my own house. It was difficult at times, and overall just different. I was not able to do as much 'real dancing' as I wanted, due to space. The final product is something I am proud of, but also something that is very different than what I would perform on stage."
Francesca's piece, "A Glamorous Stay at Home Order," was inspired by Chicago and uses music from the musical. "I thought the song was fun, and I got inspired from other dances I have seen in my past." After choosing the song, she created a journal and divided the song into sections. She then focused on the individual sections until the whole piece was done and then recorded and edited it together.
Liza's step-dance-styled piece was the first she had choreographed. "It was quite an experience," she said. "Choreographing was difficult because I knew that I had to do justice to this style of dance that is so special to the African-American community. I had to make sure that my choreography was something unique, but stayed true to the elements of Stepping. Overall, it was a real pleasure. Everyone in my piece was familiar with one another, so we had a great dynamic, and it felt more like fun than work."
Liza's piece was titled "Rhythm of the Body" "because that's exactly what stepping is: you use your body to create the rhythm and music you are dancing to." She explained, "A successful Step piece usually consists of some call and response chants and choreography, followed by a section where you dance to music, but that part is pretty brief. The style became popular in the 1900s as a way for African-American fraternities and sororities to show pride for their group, as well as to hype up the crowd. Because there is no music to dance to, each person feeds off the energy of the people around them, and that translates into the movement. When the crowd senses this energy, it makes them excited as well."
Though Liza had some exposure to Step as a child, she "didn't know how to start" when it came time to choreograph her piece. She spent her summer watching numerous Step pieces and looking at videos and websites to learn the typical elements of a Step dance. "I also had some help from my friend, Mu," Liza added. "She choreographed the part of the dance that was done to 'California Love.'"
On the live show in October, Liza said, "It was fun to finally be able to perform for members of the school because it felt almost like we were doing the normal dance show. Unfortunately for us, that day, it ended up snowing, so even though it made for some beautiful pictures and video, it was tough to dance in because of how slippery it was. But we had a great time. The concept of having different locations made the show come to life. It felt like we weren't trying to replace the traditional dance show but create a whole new type of show."
Vivi added, "It was so great to see so many familiar faces supporting us. We had spent countless rehearsals figuring out how to engage the audience from up on that fountain, so to have everyone out there, and to be able to get people to smile, laugh and dance, was such a gift."
Leave a Comment
About the Contributor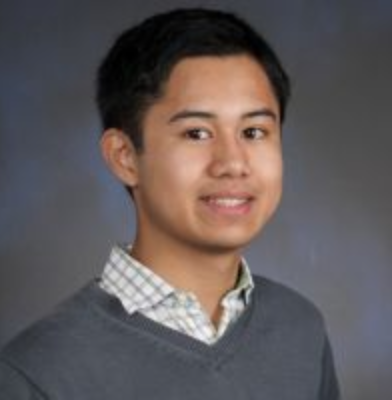 Antonio Feliciano y Pleyto, Arts Editor





Antonio Feliciano y Pleyto ('21) is excited to serve as Arts Editor this year. He enjoys studying the classical guitar, bioinformatics, topics...