Get to Know the Swim Team
Although Latin's swim teams compete during two seasons—girls swimming in the fall and boys swimming in the winter—the members of these teams aren't well known. The sport has occasionally suffered from low turnout at their meets, and the pandemic certainly hasn't helped. Although they aren't currently able to compete, the team has historically been quite successful.
In a world without COVID-19, swimming practices would be happening almost every day, but right now the swim team is on hold due to the shutdown. However, before Illinois' rise in COVID cases, the teams enjoyed their modified seasons.
The swim teams are both varsity level which allows for a more unified team environment in comparison to other sports that have both varsity and junior varsity teams. The girls team co-captain, Ashley Rosenberg, said, "We lovingly call it Latin's most inclusive team, and that name really does sum us up." Ashley went on to say, "Since I was a freshman, the expectation has always been that we are there to support each other and cheer each other on no matter what."
The swim team's supportive atmosphere has been a staple for years as the girls team's other captain, Elena Skender, said, "Something the girls swim team has always done is pump up buddies. Everyone is paired up with another girl and we make posters for each other's lockers, buy snacks for each other before meets, and all sorts of other things."
In terms of the boys team, sophomore Cole Hanover shares similar feelings, as he said, "No matter where your skill set is, we try as a team to hype each other up and encourage giving our all." Cole went on to say, "The captains this year, Sam and Cole (Lindemann), are great role models and regularly set excellent examples in and out of practice."
The pandemic had huge impacts on the swim teams in various ways. The teams were unable to have outside of practice bonding activities, and the boys team had only a few practices before Illinois shut down all youth indoor sports. However, the girls team, being a fall sport, was able to have a few more practices, and even some meets. Although the girls' season has come to an end, Ashley said, "I think the team collectively had the most positive attitude of any of my four years on the team this year because we were so grateful we could even have a season at all." In regards to what the rest of the swim teams' seasons look like, Cole said, "Our goal is to keep in touch with each other and train over Thanksgiving and winter break, hopefully resuming the season in January."
The members of the girls swim team this season are freshmen Annie Hallinan, Ava Tse, and Tatum Keogh; sophomores Catherine Hubbard, Elynor Starr, Katie Cahill, and Riley Ablin; juniors, Reena Nuygen and Ella Reese-Clausen; seniors Zoe Smith, Emily Mundy, and Rebecca Wanger, and senior captains Elena Skender and Ashley Rosenberg.
The members of the boys swim team are freshmen James Weiss, Winston Spreitzer, Julian Lopez, Miguel Fernandez, and Sam Bayer; sophomores Cole Hanover, Matthew Kotcher, Hugh McKee, and Anton Schuster; juniors Michael Bass, Michael Bayer, Ryan Hardiman, Leo Hoplamazian, Kazi Stanton-Thomas, Eric Ward, and senior captains Cole Lindemann and Sam Szykowny.
Leave a Comment
About the Contributor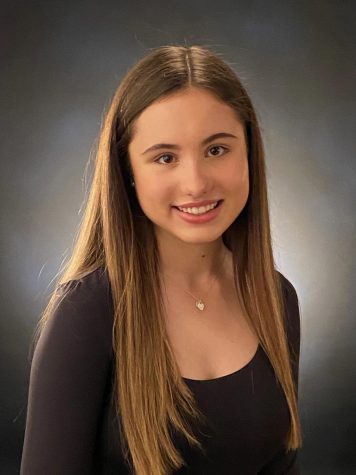 Lily Coleman, Media Editor
Lily "Pickle" Coleman (22') is a senior at Latin and is thrilled to be serving as Media Editor this year. In her time on The Forum staff, Pickle...