Rising COVID-19 Cases' Effects on The Latin Community
In the wake of Latin's recent decision to put a pause on in-person learning amid the COVID case spike, Upper School students reflected on their brief time in the school.
The freshmen, some of whom had been to Latin only a handful of times, seemed to enjoy being back in person. "I was able to see people who I hadn't seen since March and, in addition, meet new people," said Ellery Axel, a ninth grader. "I am not as worried about the new COVID cases, because I think the school is doing a good job taking precautions to keep us safe." New Latin students say they were eager to finally have a somewhat normal high school experience, which unfortunately turned out to be short-lived as the safety of students and adults in the building became jeopardized.
Latin's extensive safety guidelines calmed many students, but in-person school was still a bit nerve-racking for some. "I was definitely nervous the first time coming in," said junior Leo Hoplamazian. "The fact that I get multiple emails a week informing me of COVID cases of people who have been on the Latin campus is a little crazy."
In terms of sports going on in the community, junior Alanna Madry who plays lacrosse both in and outside of school, said, "I think at the beginning of the year, Latin was doing a really great job of keeping our sports super safe. For example, we were utilizing the nice weather, and all sports were outside and practiced with masks and socially distanced. Now, I think it feels a bit less safe than it did, because we are now moving inside and practicing sports that are not naturally meant to be played socially distanced."
Most sports can't practice indoors effectively because there isn't enough space for proper social distancing. "I feel like most sports won't continue during the winter due to the major rise in cases in Illinois," Alanna said. As of now, some teams are allowed to hold socially distanced practices, but the rising case numbers leave coaches and teams taking a break to ensure the safety of their athletes.
"I don't love being at home all day every day, so it's going to be hard to be at home again all the time and not be able to see my teachers and friends," said junior Sophia Matchett. "The in-person learning dynamic is so much better than on Zoom, but the switch is what's safest for all of us."
Latin's communications in the month of November indicate that the school did everything in its power to stay open for as long as possible and changed its tack only after a day in which it received reports of four COVID cases in the school community including one traced to transmission at the school.
Prior to that day, there was no evidence that the virus had spread within the school buildings, and, in fact, the school held a Zoom call with more than 250 parents, faculty and staff—just a day before the decision to close—in which they reaffirmed their plan to continue in-person learning.
On November 18, however, Mr. Dunn informed the Latin community in an email that "we have four new positive cases of COVID-19 at Latin and based on our research, we have evidence that one case is traced to in-school transmission." This was the first instance of the virus spreading on campus, and Mr. Dunn later noted in an email on November 20, "Based on how the caseload increased on Tuesday alone, we also knew that soon, the pressure on our workforce would begin to compromise the integrity of our in-person educational program."
Latin's decision to retreat after attempting in-person school mirrors reversals across the city, state and nation as the COVID pandemic enters a new and possibly more dangerous phase. Illinois Governor J.B. Pritzker has reinstated many restrictions including the suspension of indoor dining and the prohibition of gatherings of more than 10 people. There are more COVID cases now than when Latin first shut down back in March. And hospitalization rates have reached their highest level since the pandemic began.
Learning at Latin School will be remote for the remainder of the calendar year.
Leave a Comment
About the Contributor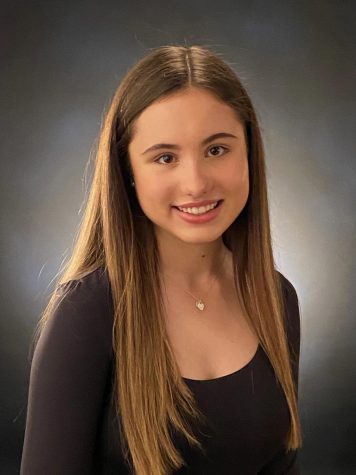 Lily Coleman, Media Editor
Lily "Pickle" Coleman (22') is a senior at Latin and is thrilled to be serving as Media Editor this year. In her time on The Forum staff, Pickle...