Latin Searches for a Field of its Own
After years of renting field time from the Chicago Park District, Latin continues its search for a turf field—and possibly an additional campus—of its own.
Latin's peer independent schools, including Francis W. Parker, St. Ignatius, and the University of Chicago Laboratory School (U-High), each have their own field. Lab, for instance, has a soccer field with a 250-meter track, six tennis courts, and a swimming pool exclusively for high school use. Latin School Athletic Director Sonny Lim describes U-High's facilities as "what we need to have."
Latin's current home field, tennis courts, and baseball diamonds are all owned by the Chicago Park District. "We have this strong connection where we can have it for the most part for the times we need it," Mr. Lim said, "but the ideal situation would be to have a field that is just ours that we have control over instead of having to share it, limiting our usage."
Facilities are not always available when Latin needs them, which can lead to shortened games, underequipped practices, and last-minute cancellations. Teams such as tennis have to bus to practice each day. Senior Pamela Cameron said, "In years past there seemed to be more noticeable problems with the number of courts." In response, this year, the JV girls tennis team went from having "soft cuts," where students who are cut after tryouts can still come to practices, to having "hard cuts," where anyone who does not get one of the 13 JV spots is not on the team.
Latin has tried to gain access to the rooftop courts next door, but the cost outweighed the potential benefit. "They wanted to have us pay an obscene amount just to use it for two seasons, and it wasn't worth it in the end," said Mr. Lim.
For a school that values athletics, this setup is problematic. Head of School Randall Dunn said, "One of the things that is important to me and the school is that the athletics program and the lessons and the values that are in there get optimal attention and facilities, and we simply don't have that."
The school has been searching for a solution for years. At one point, Latin offered to help the city pay to fix up the turf field in exchange for an ideal field usage schedule, but "that didn't work so well, and it became very controversial," Mr. Dunn said.
Latin has since shifted its focus to finding new space. "There have been a number of locations that we have tried for, and for a number of reasons that I cannot share, unfortunately they have not gone the way we wanted to, whether it's finance, whether it's politics, but, yes, the search continues," Mr. Lim said. Latin has looked into the defunct Moody Bible Institute parking lot, a neglected lot in Old Town, and various other sites in the Gold Coast.
Had there been a perfect option in the neighborhood, Latin likely would have taken it already. "If it's something that is attractive enough, we would, and I know our community would respond well to being able to acquire that for us," said Mr. Dunn. But the space would "need to fit," he added, meaning it would have to be close enough to the school and work for multiple sports. Anything short of that, or not up for sale, would likely be rented rather than purchased.
The limited options in the Gold Coast have pushed Latin to look beyond the neighborhood. "There's just very little property here that people are willing to give up, and then monetary wise, it's very expensive here," said Mr. Lim. "In the realistic world, somewhere within the 5-10 mile radius is kind of what we're looking at."
Latin is currently looking into a site a few miles west of campus, but there are concerns that the school will not get support for something so far away. Mr. Dunn anticipates these difficult conversations. "There are going to be different people that are going to have different opinions about how we do it," he said. "Some folks are going to want us to be right around here."
If the school were to purchase something outside of the neighborhood, they may consider adding an academic campus. Thus far, Latin has focused its attempts at in-person schooling on maximizing its current facilities, but Mr. Dunn said the school is open to the possibility of expansion. "Obviously we have to think about the need for space generally on the other side of COVID." When asked whether the school is looking for a bigger campus outside of athletics, Mr. Dunn said, "We are thinking about how that is going to happen." He added, "We don't have that solution at this point."
Latin is in the process of creating a restructured master plan that will serve as a prioritization of projects that the school will use to decide what to tackle first. New athletic and academic spaces will be high on this priority list. Mr. Lim said, "If we get a field, it makes sense to then have some sort of campus out there so that's kind of what we're pushing for." The master plan will not be finalized and released until sometime next year. "Everything is very slow, the process," said Mr. Lim.
"Right now the priority is really a soccer field," Mr. Lim said. "Ideally, I would like a soccer field that is multi-use with field hockey, lacrosse, and then have a track around it." The more space, the better, though, and Latin's search for a space that would address the school's needs for both athletics and academics continues. As Mr. Dunn said, "It's still on the list, it continues to be on the list, and we continue to think about how it can manifest itself to be a priority for the school to find that space."
Leave a Comment
About the Writer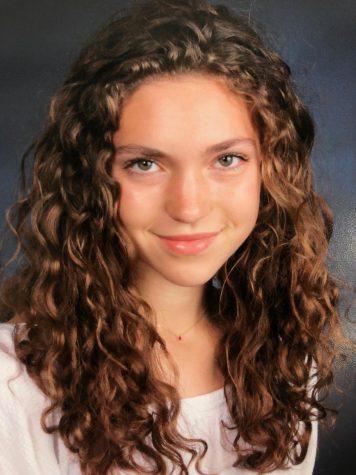 Beatrice Parr, Editor-in-Chief
Bea Parr ('21)  is a senior at Latin and is very excited about serving her second year as one of The Forum's Editors-in-Chief. In her articles, she...