Was the Virtual Clubs Fair a Success?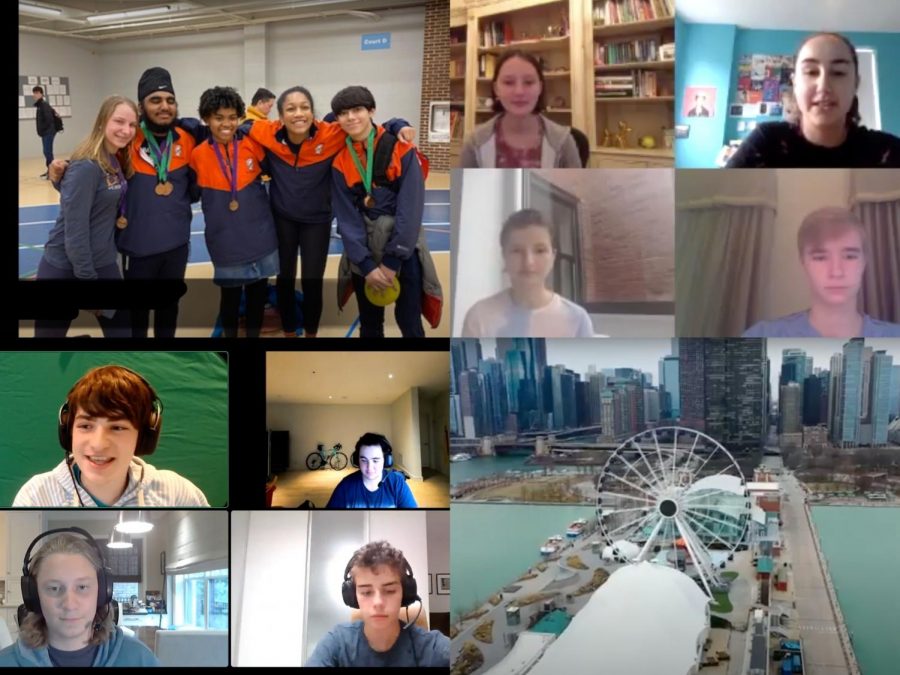 Every fall, Upper School students gather in the Roof Gym to explore the incredible extracurricular activities Latin has to offer. This year's clubs fair, like other school gatherings, took place on Zoom. With more than 50 clubs and affinities to choose from, hundreds of students across all grade levels participated by joining the individual Zoom meetings of various clubs. Considering the unprecedented circumstances, how are both new and returning clubs and affinity groups attracting students? What do students think about the format and the overall virtual experience?
The day prior to the fair, Dean of Community Learning Suzanne Callis sent out a slideshow filled with the variety of clubs and affinities offered this year. Logistically, students across all grade levels felt that the simplicity of the fair preview helped them decide which clubs to look out for. "I think the clubs fair was fairly easy to navigate," said freshman Ethan Weiss, "especially since I had an idea of what clubs I was interested in."
On the day of the fair, students were emailed a list of links to each club's Zoom meeting room hosted by their respective heads. These Zoom meetings aimed to simulate the informational tables in the gym. This year, specifically, students hope to take the initiative of joining clubs and affinity groups as a way to reach new communities. Sophomore Madison Vanderbilt said, "I made sure to join clubs that I am interested in and have strong communities."
Without the organic opportunities to meet other students, freshmen look to extracurricular activities to form genuine connections as they transition into the Upper School. "I wanted to see as much as I could, and the fair definitely allowed me to do that," Ethan said. "Also, I'm really looking forward to meeting other students through clubs."
Although meeting new people—especially upperclassmen—via Zoom can be an awkward experience, students are adapting to these circumstances with ease. "Compared to navigating the clubs fair in the gym, this year's fair was actually much easier to move from club to club," Madison said. Both new and returning students of the Upper School feel as if, despite the lack of authentic conversations, the clubs fair successfully accomplished showcasing the wide variety of extracurriculars Latin has to offer.
Club leaders, however, faced potential challenges attracting students to sign up for their respective clubs. The virtual environment provoked uncertainty, leaving club leaders vying for interested students. That said, the heads of the Lifting Club, juniors Preston Rutledge, Reed Rasmussen, and Ronan Hussar, still saw some measure of success. "Even though we were a new club," Preston said, "we were able to get over 10 sign-ups since the virtual clubs fair allowed us to talk with interested students."
Not only did new clubs find surprising success in terms of sign-ups, but returning ones with dedicated members remained consistent. Senior head of Women in Stem Maya Shroff said that, despite the virtual setting, the club retained a normal number of sign-ups. "For me, it seemed like a success just because we did get sign-ups," Maya said. "It was nice that people were able to ask questions, because usually in the gym it's quite hectic."