Latin's Morality Study Group
Among Latin's elective courses, The Meaning of Life in Literature stands out as perhaps the school's most unique and fascinating one. The class, offered exclusively to seniors, seeks to answer the question, "what is the meaning of life?," by exploring philosophical concepts through a literary lens. Such a question could never be answered in one semester, so unsurprisingly, several students who took the class last fall decided to continue their discussions by watching virtual lectures taught by Michael Sandel in his philosophy course, "Justice."
The group of seniors started listening to the lectures after Ms. Barker, who teaches The Meaning of Life and had taken the "Justice" course in college, reached out to her former students during the first week of spring break. "When COVID-19 kept us from going on Project Week and changed my travel plans for Spring Break, I wanted to do something that distracted and interested me, such as taking an online course," says Ms. Barker. "Because my Meaning of Life class was so engaged in the material during the first semester, I reached out to them to see if they would be interested in taking a remote class with me and meeting to discuss the material." Of the 15 students in the original course, 12 responded and formed what they informally refer to as 'the morality study group.'
"The class is officially labeled a Moral Reasoning course, but students at Harvard, where the class is taught, refer to it as 'Justice,'" explained Ms. Barker. "It is an introduction to moral and political philosophy. Much of what it looks at is distributive justice, but it has also touched upon what it means to be good, what it means to deserve, and what it means for one's ethics to live in a society with other people."
The students watched the first Justice lecture in class and were enthusiastic about finishing the series. Abby Maechling, a student who participated in the group this quarter, says, "I decided to join the morality study group because I absolutely loved the Meaning of Life class. It was a close-knit, thoughtful group of students who were all engaged in the challenging course content." 
More than anything, students saw joining the group as an alternative to the confusion and stress that arose at the start of quarantine. "I didn't just join the group because of my love of philosophy. I was so bored over spring break that there was almost no reason for me not to join the group," says Tej Bahri, another senior participating in the group. Isabel Coberly echoed that mindset, saying, "When Ms. Barker reached out, I'm sure all Latin students were still reeling from the school's abrupt cancellation and dealing with the uncertainty of what was coming next. This seemed like a great opportunity for me to fill my free time—and there was a lot of it—as well as a chance to think critically about something other than the pandemic that's taken up so much of my brain space."
The group initially met four to five times a week during spring break, but by the time break was over, they had only finished half of the series. Ms. Barker offered to continue watching the lectures with her students for the rest of the school year, and the group started meeting every Thursday to discuss them. Eight of the original 12 students were able to continue the lectures for the rest of the year, and the group continued meeting until their last discussion on May 21.
The study group brings together students that represent a diverse array of life experiences and opinions at Latin. Yet what binds them together is a deep interest in understanding their purpose in life and their obligations to others. "I think one of the most important lessons I've learned from The Meaning of Life and the lectures is that it's important to live life for yourself, but to also live it for others" says Michael Meagher, one of the final 8 students participating in the group. "And you know I'm not majoring in philosophy, I'm majoring in economics and statistics. But life is a major in philosophy, if that makes sense. The choices we make and how we treat others—that all matters." 
For Ms. Barker, seeing her students so excited to engage in intellectual discussion outside of a formal classroom was extremely rewarding. "I have been so impressed that anywhere from 8 to 12 students each week have taken their free time to watch the videos and then engage in the conversation, just because they are curious and interested in the topic. They are not giving up their time for a grade or an extrinsic reward, but rather for pure intellectual curiosity, and that makes me incredibly happy."
About the Writer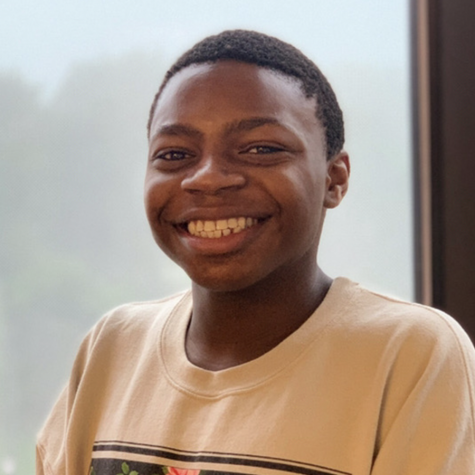 Robert Igbokwe, Editor-in-Chief
Robert Igbokwe ('21)  is a senior at Latin and is overjoyed about serving his second year as an Editor-in-Chief for The Forum. He joined The Forum freshman...