A Student's Plea for Pass/Fail Grading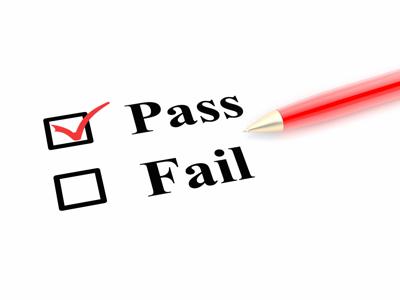 As e-learning tabs closed and Netflix tabs opened on Saturday, March 21st, there was uncertainty regarding the future of Latin classes. One major concern was grading. How will students be evaluated? Is there a way to fairly evaluate students that are experiencing many different home situations? The solution lies in a Pass/Fail grading system.
An unprecedented event like the COVID-19 pandemic creates a complicated new set of issues regarding student work and faculty teaching. The majority of Latin teachers have taught a class remotely, and the majority of Latin students have never completed a full, eight-block load of remote coursework, until March 18th. Even then, students in some classes—Honors Biology, for one—had to complete graded assessments during the school's brief period of remote learning.
The school has no way of ensuring a safe, productive environment for students to complete their best work remotely. The school does not know how many students are being thrust into a role of caregiver for the young, elderly, or ill. The school does not know how many parents are considered essential workers, leaving students to care for their homes, and there is no way of telling how many students have to share living and working facilities with other members of their families. Similarly, the school does not know who does and doesn't have steady internet access, and how recent job losses could affect this access. These are all factors that can dramatically affect a student's ability to complete coursework. To continue with a grading system designed for in-person classes six times per cycle would be ineffective and biased.
Many colleges and education boards agree that an alternate system is the answer. After Illinois' statewide school closure, the Illinois State Board of Education (ISBE) tweeted that student work completed "must not negatively impact a student's grades" but that "schools may allow student work to count during the closure … only if it will increase a student's academic standing." 
This sentiment has been voiced around the nation. The ISBE's suggestions were echoed by the North Carolina State Board of Education (NCSBE). The NCSBE outlined that for grades 6-11, grades may be assigned only if remote learning follows guidelines ensuring accessibility to all students, shows evidence of learning, and considers the whole child, as well as the home environment. For high school seniors, North Carolina adopted the Pass/Fail system for the spring semester after considering students' grades as of March 13th. North Carolina's provision, however, allows for grade improvement through remote learning.
Recognizing the need for unity and fairness to all students, colleges have also begun adopting the Pass/Fail grading system. According to the Boston Globe, MIT, Smith, and Penn State are just a few colleges that have adopted the system. Many student advocacy groups have also arisen at these institutions to display the challenges students endure during this crisis. RED House at UMass Boston puts it simply in saying, "No one should have to fail during a pandemic." 
Latin students also recognize the potential issues with continuing a grading system designed for conventional schooling. "I hadn't considered Pass/Fail as an option, but thinking about it, I think that it would probably be the best way to go about the rest of the year," says Senior Alberto López. "I'm sure it will be very difficult for some students to acclimate to remote learning which could impact their performance in classes." López also notes that this does not have to be a majority issue in order for administration to take action. "If even a few people have that issue, it makes it unfair to still grade on the same basis," he says. 
Senior Lily Weaver says that a Pass/Fail system should be adopted because, "It will be hard to fully determine the quality of a student's work, especially in discussion-based classes that have been derailed by e-learning." Weaver adds that this would not be a long-term solution, and says, "if remote learning becomes more prevalent, then a more advanced grading system could be used." 
For sophomore Lauren Valentin, a Pass/Fail system raises concerns. Although she feels the system would be beneficial due to her mindset and responsibilities at home preventing her from producing her best work, she worries, "People might start taking advantage of a Pass/Fail system and would just be looking to do the bare minimum to pass." 
These concerns will certainly be addressed by administration when determining how grading will work for the spring semester. Mr. Greer says, "The administration is finalizing our deliberations about the grading policy during remote learning. We have discussed Pass/Fail." Mr. Greer also noted that Lab and Parker have adopted various alternative grading systems. In a separate communication, he expressed that, "In addition to grading, we'll also be giving very specific guidance to faculty about how many minutes of work should be assigned. Reducing workload and understanding the challenging circumstances many of us are facing in our homes will lead us to be accommodating when it comes to deadlines. We hope to ease stress and anxiety that way."
The spring semester at Latin will be like no other. The administration has worked hard to understand students' home situations and create a new educational model. But through honesty and integrity, we could be #RomansTogether with a Pass/Fail grading system through the remainder of the school year.