Cancer Survivor Maya Gray Raises Awareness
Junior Maya Gray was diagnosed with acute lymphoblastic leukemia—cancer of the blood and bone marrow that affects white blood cells—at the age of eight. Now, in a Walgreens awareness video, she shares how she tackled cancer, attributing The Leukemia & Lymphoma Society (LLS) and the research they fund as the reason she survived. She says, "These organizations have given me my life, given me escapes and happiness in a time when I thought I had none." Maya turned the darkest time in her life into light by giving back and encouraging others to do the same.
Walgreens made the video to raise awareness about how even a handful of change customers donate at a Walgreens checkout can help LLS do their incredible work and change lives. Maya explains, "LLS reached out to me and said that Walgreens had requested for someone to film this video with them. And they picked me! It was honestly the most surreal experience. I had never done anything like this before, but it was so much fun and I loved every second." In the words of Walgreens News, "For many of us, it's hard to imagine that giving a small amount at the cash register can make a real impact – but for the very real people living with blood and breast cancers, that impact equates to real research, real support and real hope." Walgreens pledged to give at least twenty five million to Susan G. Komen and LLS over the next five years. 



In the video, Maya Gray says, "I remember sitting in the doctor's office … my first question was 'Am I going to die?'" She advises people that "the best thing to say to someone with cancer is to not say 'That sucks, I'm so sorry' but say, 'What are we going to do after? What are we going to do to make this better?'" Since she read Harry Potter during her treatment, Gray compares cancer to Lord Voldemort. People don't even say Voldemort's name out loud, but like cancer, she says the only way to fight him (and cancer) is head on.
Noor Ahmed '22 says, "Maya is genuinely one of the strongest people I know, in personality and in spirit. The way that she dives into everything she does with passion and paves a path is so inspiring. Her raising awareness is something I admire her for so much, and I consider myself proud to be her friend."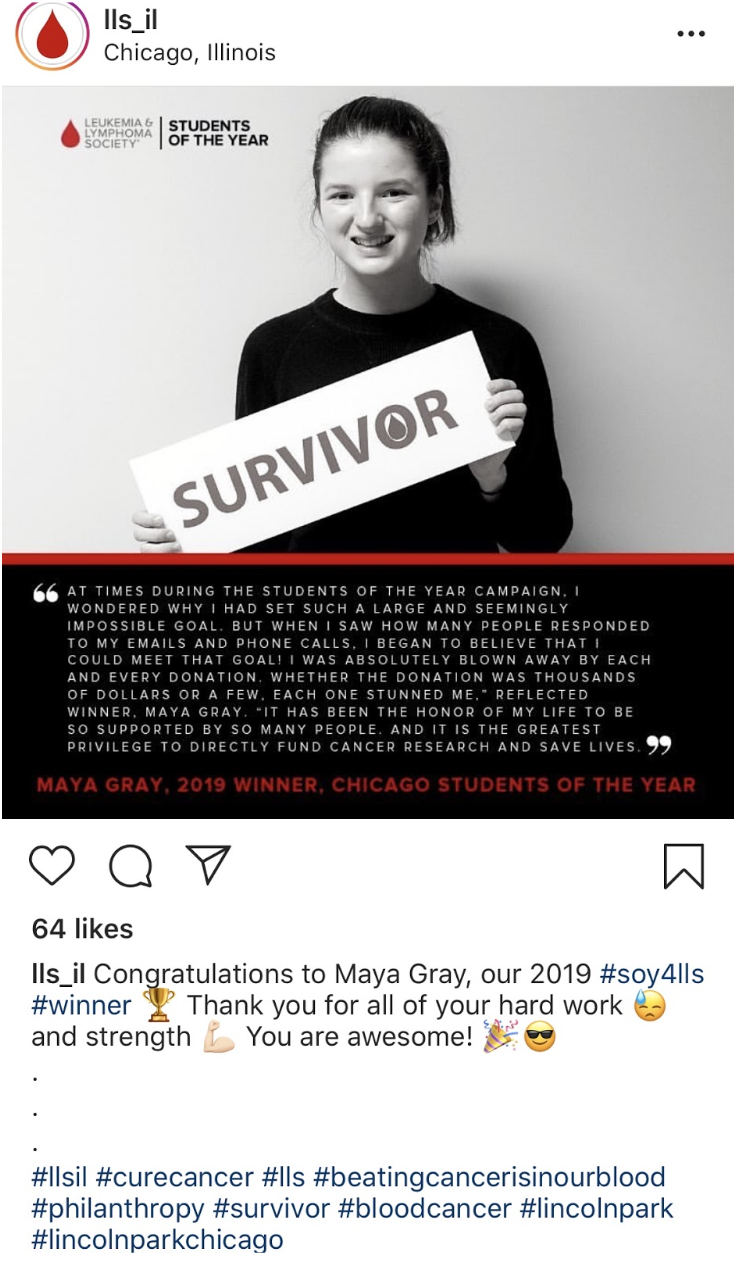 This awareness project is also not Maya's first. Known as #MiracleMaya as indicated by the social media post below, she continues to demonstrate how to live life fully and altruistically. Just last year, she participated in a seven week campaign called Students of the Year for high school students to fundraise money for LLS and won.
Junior Alessandra Kaestner says, "Maya and I have been friends for a long time. Even though we were fairly young, I still remember thinking that she was so brave and courageous while she was getting treatment. I saw how difficult it was for her and it amazed me how persistent she was, and how driven she was to get better. I am so excited that she is raising awareness for LLS. All the work she is doing will definitely pay off, and I hope that she knows that too."
About the Writer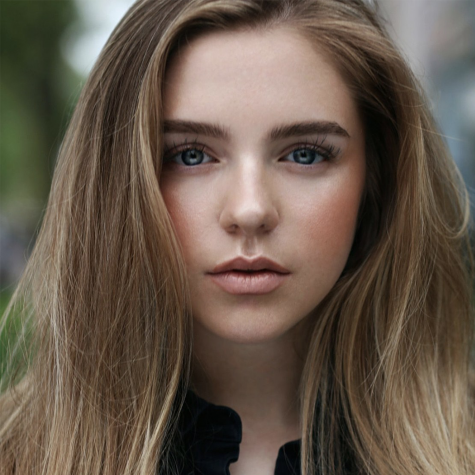 Paige Hosbein, Media Editor
Paige Hosbein ('20), a senior, served as the inaugural Executive Media Editor. A self-proclaimed "news junkie," Paige loves that journalism can make...