Will Fashionable Latin Gear Increase School Spirit?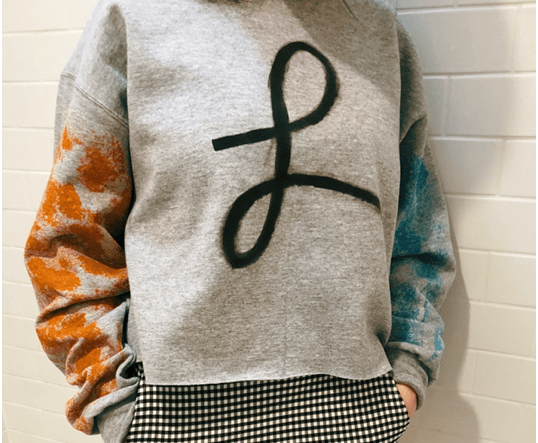 Latin is known for many things, but it is fairly common knowledge that school spirit is not one of them. As much as some teachers remind students to "wear their orange and blue" and sports captains beg students to come to their games, their pleas are not always met with a student response. With the exception of homecoming games and sports like boys basketball and soccer, turnout at Latin sports games tends to be low, and students rarely dress up for "Spirit Fridays."
Students from other schools feel that school spirit is a key aspect of their schools' identity. Maeve Kearney, a junior at Saint Joseph High School in South Bend Indiana, says, "the attendance is great at most sporting events, dances, and plays." In addition to showing support at events, students show pride in the way that they dress. Similar to at Latin, "Students show their school spirit every day during spirit week by doing the theme of the day," but unlike Latin, during other times of the year, "They wear simple St. Joe gear, or if they play a sport or are in a club, they're in their sports'/clubs' sweatshirts, t-shirts, shorts, sweatpants, socks, et cetera all the time." She feels that this show of support is important, saying, "It forms a sense of unity among the students because everyone can show their love and support for each other."
St. Ignatius junior Lucy Korte also believes school pride makes her school a better place. She remembers, "When we played Loyola, we were all dressed up and had so many lights and stuff and were screaming and cheering, and it was so fun," and "we had a pep rally specifically for the boys cross country team, and they just went to state." Getting dressed up is also a big part of the culture at her school, as "Everyone comes to the senior nights, and all of our senior nights have themes so everyone is wearing that."
It is important to point out that both Saint Joseph and St. Ignatius have football teams, as that might contribute to the schools' spirited student bodies. However, when asked whether she thinks her school could have as much spirit without a team, Lucy says, "Maybe not, because it's built around [football], but as long as you have one good sports team, everyone's going to come."
And, although Latin has several good sports teams, it doesn't take a lot of searching to notice that students aren't too focused on repping the Orange and Blue. While freshman Luca Tricoci says he believes that Latin has school pride "because there was a pretty good turnout for the winter ball and a lot of people go support at sports games," he also says, "maybe there could be a little more [support] at them, and the dress up days on Friday no one really does."
Latin junior Xavier Rincon also notices the lack of spirit on what are allegedly "spirit Fridays." When asked about Latin's school spirit, he says "There's not a lot, because Fridays I don't see anybody wearing orange and blue. I think people just don't care enough to wear orange and blue but that's fine." He doesn't think the lack of Latin wear is a huge issue, saying "I think it doesn't really matter."
Whether or not everyone thinks the lack of spirit wear is problematic, Latin sophomore Lily Harris and junior Lily Prostic focused on the issue and designed a project to create a solution. Over the past few months, the girls brainstormed and created fashionable Latin gear to incentivize more people to dress to represent their school. 
Lily Harris says, "When it comes to big school events like homecoming and the Latin v. Parker game we tend to have a lot of spirit although we tend to lack spirit throughout other parts of the year. I don't think Latin does a bad job of showing school spirit, I just think it would be nice to have spirit even when there isn't a large event." She remarks, "I don't often see people wearing Latin's general spirit gear that can be found in the spirit shop." When talking to other students about Latin's official gear, she says "the commentary was mostly negative toward the expensive pricing of the clothes and the lack of uniqueness."
The clothes that she and Lily Prostic make are nothing if not unique. Lily Harris explains, "Both of us took fashion design so we were very interested in making our own clothes." Their t-shirts and hoodies feature tie dye, paint splatters, rips, stencils, and bandana patches, and have been an instant success. They are also considerably cheaper than Latin's official gear, with t-shirts going for $15 and sweatshirts going for $25. 
What's more, the money raised goes to a good cause. Lily Harris says, "When Lily Prostic and I decided we wanted to start donating money to Lurie Children's Hospital, we thought what better than to raise money by selling products in high demand. We new that Latin students would want the gear we are selling, incentivizing their donation." As of now, they have raised a little over $1000, and they plan to make and sell more clothes in the future. 
People have taken notice of our school's relative lack of spirit, and are finally doing something about it. Whether or not Latin students see school spirit as central to the school's identity, with the Lilys' new initiative, there is no doubt that the community will start to see more orange and blue in the hallways. If clothing sales are any indicator of school pride, Latin girls are indeed proud to be Romans, as long as they can do it in style.