The Psychiatry Behind School-Shooters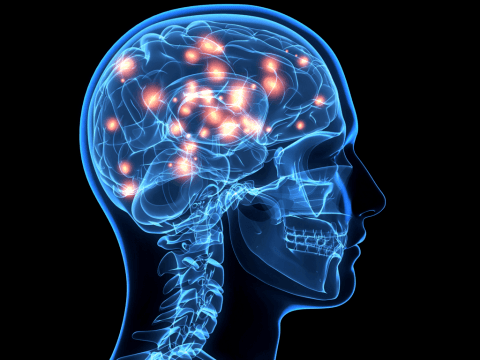 by McKenna Fellows, Staff Reporter
Many mark the Columbine High School massacre of April 20, 1999 as the beginning of the age of school shootings. Two students entered the school and murdered 12 of their classmates and one teacher. It was not the first American school shooting, but the following two decades have shown that it was far from the last. 
Over the years, many psychologists and sociologists have investigated what leads people to commit mass murder and how to avoid it but there have been few widely accepted answers. Dr. Daniel Amen, who in 2012 was deemed the "most popular psychiatrist in America" by the Washington Post, offers an intriguing solution. After his nine year-old nephew Andrew attacked a little girl and began drawing pictures of himself shooting other kids, Amen dedicated his time to determining why. "He was Columbine, or Aurora, or Sandy Hook waiting to happen," Amen noted. Since then, he's altered the nation's perception of what it really means to look at the brain. And while many believe that violence is only a product of poor psychology, what is often forgotten is the psychiatry​ behind it all. 
Researchers' abilities to understand the brain past what can be seen in a patient's actions is extremely limited when researchers only examine psychology. Here is typically where the road ends in terms of determining what leads mentally ill individuals, such as school shooters, to act so violently. Dr Amen found that in examining perpetrators' physical brains, he could pinpoint what was impeding their ability to think and act clearly. He started his research with his nephew. "When we looked at his MRI, we found a cyst the size of a golf ball occupying the space of his left temporal lobe, which is the part of the brain to which violence is most correlated," Amen explained. The cyst put so much pressure on his brain that he would have been dead in six months. It wasn't anything wrong with his psychology; with a simple scan and subsequent surgery, Andrew was back to his normal, smiling self in no time. Moreover, when his MRI was compared to those of infamous school shooters such as Kip Kinkel and Adam Lanza, similar trends in the brain were identified. Had these trends been revealed beforehand, it's possible that their mass shootings could have been prevented. "If you don't look, you don't know," Amen insists.
Unsurprisingly, school shootings not only have an impact on their local communities, but on students nationwide. Woodlands Academy senior Shelby Smith said, "I think that the shooting epidemic has had a really negative effect on many people's high school experiences. Nowadays, even if you attend a high school in one of the safest areas, you are always on high alert because of what we are constantly seeing in the news."
This notion has become increasingly applicable to Latin students, even considering the high standard to which community safety is held. "Personally, I consider Latin to be one of the environments where I feel most protected," said sophomore Ava Parekh, "but in this era, you can never be too careful. You never think something like a school shooting will happen in your own community until it actually does." 
This sense of unease goes beyond high schoolers. Bradleigh Smith, a sophomore from Spelman College, said, "Recently there have been more and more incidents involving guns and violence in general in neighboring schools to mine, and luckily we have taken the right precautions to keep ourselves safe. I just hope everyone takes the issue seriously and knows it really can happen to anyone." Across all levels of education, security is important to students. Today, schools work harder than ever to ensure that proper steps are taken in protecting their communities, and they will certainly continue to do so. 
As Dr. Amen highlights, it is not enough for schools to keep tabs on at-risk students' psychology; in order to truly anticipate violence, they must take psychiatry into account. With schools working so hard to keep their students safe, it will be interesting to see if and how they implement Dr. Amen's findings into their safety and counseling protocols. The bottom line is, current school violence puts students of all age groups at unease, and whether it be by fire drills or advanced psychiatric scans, schools will likely do whatever they can to keep their students safe.