Latin Student Investment Fund: Leaving a Financial Legacy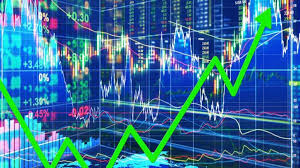 by McKenna Fellows, Staff Writer 
Of the wide variety of clubs offered at Latin, the Student Investment Fund is one that likely is unfamiliar to many. The student-run organization gives certain elected representatives of the student body the opportunity to advocate for the school's financial activities. Through crafting informed strategies both collectively and individually, members of the fund take Latin's investments into their own hands.
Marianne Mihas is one of LSIF's junior representatives. "The fund gives students a real hands on experience with investing and the stock market. It's for us to learn about the world of investing through running our own fund," she said. With this goal in mind, LSIF works to ensure that the school's financial facets are not only widespread but also that they reflect Latin's support of various stocks and companies that are often primary sources of its income.
Shaya Puri serves the club as a senior representative.  "It is so important to me to collaborate with the other members in order to create a portfolio that we can agree upon," she said. "We also really want to make sure we are learning more about the stock market and the economy while doing so, because this knowledge is ultimately what determines how and where the money is being spent."
Though LSIF has remained consistent over the years regarding its profits, the net gain of a mere $50 since conception has caused some to question its progress. "I think part of the reason for such a seemingly low net gain is because LSIF meetings in the past didn't occur as often as it does this year. Our previous lack of consistency wasn't allowing us to keep up with current news within the stock market and the economy," Puri said.
In addition to consistent opportunities to meet, the group itself needs more time to learn about investing. "This, coupled with a relative lack of knowledge about investing, has led LSIF to historically make more reactionary decisions than proactive ones," added junior Henry Coleman.  "For example, selling a stock when it's down to cut losses rather than selling while a stock is still performing well, even if it might go up further after we sell it." 
Seniors comprise over 80% of LSIF, making it up to the current members to determine the best course of action to take when bringing new students into the group. Mihas claims, "Nothing has been set in stone yet, but we formed the Intro to Investing club (ITI) with the purpose of acquainting people with our process and goals so they can add to conversations in helpful ways from the get-go." Contrary to previous years, LSIF has elected to create a transitional club that specifically aims to ease the minds of those who perhaps are not fluent in the investing language but are eager to become so. 
"Looking forward, since we're going to be losing 9 of our 11 members, it's important for us to build a strong foundation for future members of the club," Coleman explains. With the hope of attracting more prospective representatives while eliminating the stigma surrounding finance-based discussions, LSIF maintains its objective of working hard to secure not only its own future affluence but also that of Latin.  Its end goal of managing a portion of Latin's endowment in a socially responsible manner consistent with long-term asset appreciation has never been more attainable. Now all it takes are some worthy investors.