A Strong Start for Spring Sports
The spring sports season is well underway, and with it, athletes from 12 teams and clubs have hit the court, the field, the track, and the pool.
The boys baseball team maintains a strong run, with only one loss for varsity so far this season. They also recently won their conference title. Freshman and JV baseball player Connor Kernan said, "My season's going great. It's fun and it's a great community."
Girls softball, half of whose team members are freshmen, heads off to regionals this week after a 14-game season.
Softball is not alone in its high freshman turnout. Many sports have found themselves in the same boat. Lacrosse has amassed a total of 17 freshmen players. Sophomore and varsity lacrosse player Ryder Shiffman said, "My season's been fun, and it's been a very energetic season."
Similarly, junior and varsity lacrosse player Nathan Koo said, "The season's been going fine; I'm excited for playoffs—we normally don't make it that far."
In another strong underclassmen showing, freshman Alina Ballard recently broke the school high jump record in girls track and field. With respect to the team, Alina said, "It's just a fun group of people to build a community with."
The school record for the 4 x 200-meter relay was also set earlier this season by junior Makenze Humphrey, freshman Teagan Moroney, junior McLean Moroney, and senior Kimiko Darcy. In addition to these accolades, track's season still has more exciting meets to come, with boys sectionals on May 17 and the girls State Championship meet on May 19 and 20. Freshman and track team member Justin Canelo said, "The season's going pretty great; we've been advancing a lot."
On May 25, 26, and 27, boys tennis will also be heading to State, defending their back-to-back titles. So far, Latin's boys tennis team has gotten through the season nearly undefeated, with only one loss. "[Our] season's going fine—it's a bit too quick," junior and varsity tennis player Rowan Ing said. "But it's been fun so far."
Girls soccer has had a similarly strong season, with only two losses for both varsity and JV, and varsity recently won IHSA regionals.
The girls water polo season also ended after a defeat by the Jones-Payton water polo team in the first round of IHSA sectionals. Their season was played with only eight people, just one more than the required seven to field a team. Boys water polo, on the other hand, could not get the numbers needed to play.
On another note, after wins against De La Salle Institute and Ridgewood High School, Latin's boys volleyball team heads off to their last game of the season on May 19. Junior and varsity volleyball player Michael Cardoza said, "We have a good team, and I'm really excited for what this team is going to look like in two years when the freshmen are juniors."
As for Latin's club teams, two spring sports are running this year: ultimate frisbee and sailing. Ultimate frisbee players are excited for the first home game in the team's history on May 24. Regarding sailing, sophomore Kira Mahoney said, "It's kind of cold, but it's warming up, which is really nice. The wind is good."
All in all, Latin's 2023 spring sports season is one for the record books. As students head into finals and the end of the year inches into sight, the excitement at games, senior nights, competitions, and daily practices seep through Latin's community. As the Fight Song goes, students will not soon give up their "fight, fight, fight for the orange and blue."
Leave a Comment
About the Contributor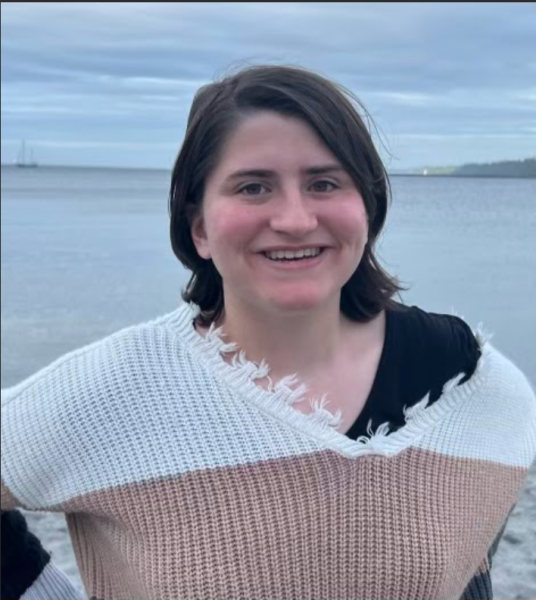 Scarlet Gitelson, News Editor
Scarlet Gitelson ('26) is delighted to be serving as one of this year's News Editors. Within her writing, she seeks to explore and understand Latin's...