PiniPico Coffee Company to Replace Germania Place Starbucks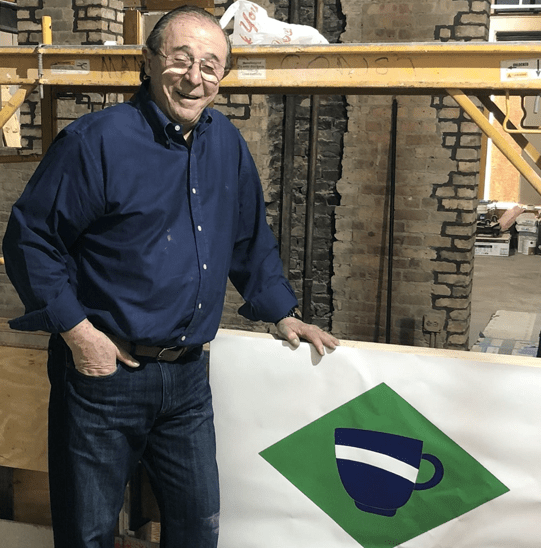 Paige Hosbein, Media Editor
The recent closure of the beloved 108 W Germania Place Starbucks met Romans with great despair and caffeine withdrawal. Those who cannot go a day without their chai tea latte fix, cappuccino pick-me-up, or blueberry muffin now venture to the Piper's Alley Starbucks, a seven minute walk away. But fear no more, PiniPico Coffee Company, a Brazilian specialty coffee and pastry store owned by Luciano Dias M.D.—Lou for short—is expected to open the first week of March, pending the approval of proper permits and inspections. The name PiniPico Coffee Co. comes from the conjunction of Scott's nickname "Pini" (Lou's son) and Lou's nickname, "Pico," given to him by his mother. Scott, a Latin alumnus, along with Candice, his wife, are both enthusiastic investors in the business with a strong connection to the Latin community. They have two children enrolled at Latin: Smith in JK and Hunter in second grade.
Farming is in the Dias family's DNA. Lou's maternal grandfather was a coffee farmer in Såo Paulo and he spent his childhood vacations at the farm, watching the coffee trees growing, the harvest, and the final shipment to export the coffee. "The smell in the air was breathtaking," he said. His father also ran a beautiful coffee farm and sugar cane and soybean farm that is still in their family today. PiniPico's coffee beans will be sourced from Dark Matter Coffee.
The star of Pini Pico's menu, and what inspired Lou to open the store, is a golf ball-sized Brazilian bread called Pão de Queijo, with filling variations such as Nutella, bacon, and even guava. Fortunately for those with celiac, this treat is gluten-free, crafted with yucca flour. "My fraternal grandfather," he said, "was born in the state of Minas Gerais, the place in Brazil where Pão de Queijo originated." Pão de Queijo, a mix between biscuits and cheese puffs, are best served hot from the oven. "Last year, my son, Scott and I visited Brazil and went to numerous coffee shops all of whom sold delicious Pão de Queijo," Brazilian native Lou said. When Lou saw that Starbucks was closing, his lifelong dream of opening a Pão de Queijo and coffee shop gained hope. 


Another item to look forward to is the Brazilian style confection brigadeiro—made of condensed milk, cocoa powder, butter, and chocolate sprinkles covering the external layer. "I think PiniPico will be a great addition to Latin's neighborhood: a convenient place for students to indulge in scrumptious treats like brigadeiro," said senior Madelyn Hill. "Any excuse to go eat food is exciting to me."

PiniPico will also have empanadas, a type of baked or fried turnover consisting of pastry and filling. The name "empanada" comes from the Spanish verb empanar, which literally translates to "enbreaded." Senior Sehar Dey-Kohli said, "I'm so excited to try the variety of empanada fillings."


Tentative hours of operation will be from 6:30 a.m. to 5:30 p.m. Monday through Saturday, although special events may be an exception. Once or twice a month in the evening, they would like to host poetry readings or music sessions. They plan to feature new artwork on display from local artists every six weeks. They also have been in touch with the charity Build that helps kids struggling in school. A mural of Rio de Janeiro will cover one of the walls, created by participants in Build's art program. Scott emphasized, " PiniPico will Be community-oriented and emphasize a creative spirit, keeping with the Brazilian culture."
Candice, Scott's wife, will work on PiniPico's marketing strategy and branding. They also outsourced a design expert, Nicole Alexander, whose company is called Siren Betty Design.
With Scott's business background, Milena's and Candice's marketing skills, and Lou's passion for developing the Brazilian baked goods, this idea will soon become a reality, for  the Dias and Latin students alike.
Editor's Note: Empanada should be 'empada.' Empanadas are triangular and found in Spanish Latin America. In Brazil, they are called 'empada' or 'empadinha,' when they are small and round.